This article will provide you with important event information for Professional exhibitors.
8) Exhibitor pack-in & pack-out information
9) Pack-in and pack-out time slots
10) Parking and getting to the venue
12) Exhibitor lead scanning app
1) Event details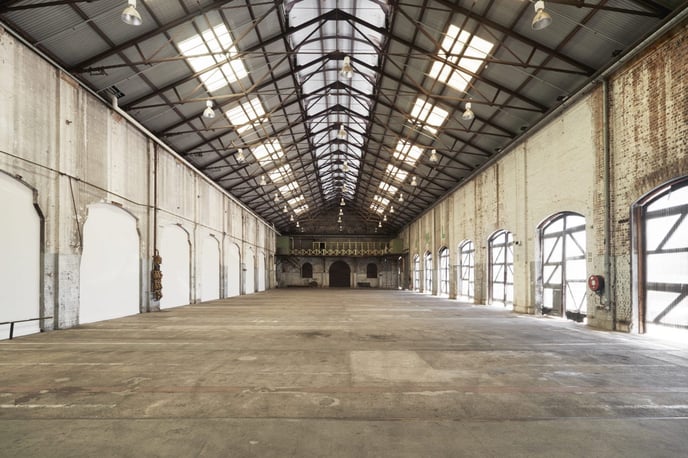 Event venue: Carriageworks – Bay 25
Address: 245 Wilson St, Eveleigh NSW 2015 (map)
Date: Friday, 15 September, 2023
Event time: 5.00pm – 9.00pm
Dress code: Cocktail


---
2) Important exhibitor timings
3.00 – 3.30pm: All exhibitors to arrive for registration desk to receive lanyards/tickets and shown to your exhibition space. On arrival to your exhibition space your ArchiPro profile will be displayed on your screen.
3.30 – 4.30pm: ArchiPro will provide food for all exhibitors.
4.30 – 4.45pm: All teams need to be registered and all stands need to be ready for showtime.
5.00pm: Event starts. Doors open for homeowners and professionals to enter.


---
3) ArchiPro contacts
Jared Kennedy
Events and Campaign Manager
event@archipro.com.au
---
4) ArchiPro profile

We highly recommend that your ArchiPro profile is up to date. Our team is more than happy to help with any changes. Please get in contact with your client manager if you need assistance.
---
5) Ticketing & accreditation

During the evening you and your team will be required to wear a lanyard with your name badge attached. These lanyards identify you as a professional.
The professional package includes 4 staff tickets.
The package inclusions can be viewed in the Professional Exhibitor deck here.
Closer to the date we will provide a form for you to fill in your staff names and details, which will generate the tickets.
Your tickets are meant for staff who can speak to the homeowners about your service.
Upon arrival at the event, you and your staff can simply scan your tickets at the registration desk to receive a lanyard.
---
6) Your exhibition space

Every professional exhibitor will receive:
1 x black pod - with your logo in gold applied to the front
1 x 10amp plug with a 4-way multi box for power
A 1 x 1m space
A computer screen to showcase your amazing projects on ArchiPro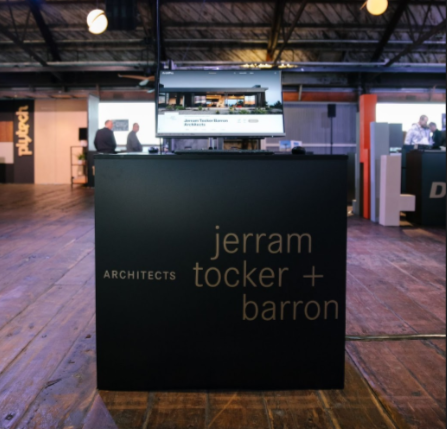 ---
7) ArchiPro display rules
The exhibition floor must look impeccable in order to enhance and elevate the attendee experience. As a professional exhibitor, you are not required to bring in any collateral as all your work can be displayed on your ArchiPro profile through the computer screen.
When you arrive, your pod and screen will already be set up, all you will have to do is open up your ArchiPro profile.
---
8) Exhibitor pack-in & pack-out information

As a professional exhibitor, as we'll provide you with a 1m x 1m space, 4-way multi box and computer, there isn't anything for you to pack-in – great! When you arrive, please see the registration staff at the main entrance to be directed to your stand.

Carriageworks pack-in requirements (if arriving before 3pm)
You must wear covered shoes.
No children or pets are allowed on site.
You must provide and wear your own safety hi-vis vests.
Carriageworks will not allow anyone inside the building who is not following the above requirements.
---
9) Pack-in & pack-out time slots


Pack-out time Friday

Friday, 26 May (event day): Pack-out on the night will commence once all guests have left the venue—starting at approximately 10:00pm and strictly finishing at 12:00am on event night.
---
10) Parking and getting to the venue

Limited on-site parking is available at the end of Carriageworks Way. Enter via 229 Wilson Street (map). We highly encourage you to move your vehicle away from the parks surrounding the loading dock area to ensure adequate access for others needing to pack-in/ out. There is also a mixture of timed and all-day on-street parking within the radius of the venue.
If you are not arriving by private vehicle, we recommend you utilise the following public transport options:

Bus: routes 422, 423, 426, 428, 370, 352 stop on City Road at Codrington Street, a five minute walk from Carriageworks.
Train: Walk eight minutes from Redfern Station, ten minutes from Macdonaldtown Station or 15 minutes from Newtown Station.
Bike: There are bike lanes on nearby streets and bike racks within the Carriageworks precinct.
Ride-share: Enter via 229 Wilson Street (map)


---
11) Health & Safety


Please feel free to ask if you are unsure about any aspect of the health and safety of the event or if you have a specific request or requirement. We will do our best to accommodate and assist where possible.
Any exhibitor or support person shall ensure that all the necessary insurances and licences are available and current to ensure that the safety and legality of any activity carried out within the venue is beyond question.
Any exhibitor or support person must ensure that their workspace is kept neat and tidy so as to avoid any trip hazards
All accidents, incidents or near misses are to be reported to ArchiPro's event manager immediately.
All internal aisle ways within your stand are to be a minimum of 1.5 metres wide.
Emergency exits must not be obstructed.
First Aid trained staff can be contacted via any of Carriageworks front of house and security staff.

Fire egresses
All-access and exit ways must remain clear at all times, including during pack-in and pack-out.

Emergency Evacuation and Fire Safety
Every exhibitor/contractor/sub-contractor must comply with evacuation procedures and be familiar with emergency and evacuation procedures for the event.
All exits and fire extinguishers at Carriageworks are clearly marked. Clear access to these exits and facilities must always be maintained.
In the event of an emergency please dial 000 immediately and then contact ArchiPro's event manager. ArchiPro will then contact Carriageworks to notify emergency services and ensure a coordinated venue-wide response.
Exhibitor/contractor/sub-contractor shall ensure that all fire hoses, fire extinguishers, EDR switches and manual call points remain visible and accessible at all times.
Electronic devices / tag testing
All electrical items that you bring into the venue and are used at your stand (i.e. laptops, screens, iPad / tablets) need to be tag tested prior to the event with each item displaying a tag with date tested. This is the exhibitors responsibility – ArchiPro and the venue will be checking and will reject any non-compliant items.

Event waste management
No provision has been made for exhibition packaging/waste. All packaging/waste will need to be removed by the exhibitors during pack-in and after the event. Please contact event@archipro.com.au if you require packaging/waste removal services.

Pack in/ out protocol
You must wear covered shoes.
No children or pets are allowed on site.
You must provide and wear your own safety hi-vis vests.
Carriageworks will not allow anyone inside the building who is not following the above requirements.
---
12) Exhibitor lead scanning app
The exhibitor lead scanning app is designed to capture attendee information such as:
First name
Last name
Email address
Phone number
Project type
Project location
Project status (dreaming, planning, under construction, near completion)
Project budget range
Whether they have already engaged with someone within your field or not
Reason for attending
Your own notes on the people you speak with
Instructions:
We will send download instructions ahead of the event. Please download the app and log in before the event.
When you are speaking to a potential lead, tap the device onto an attendee's lanyard to access their details.
You will be able to download details of anyone you have scanned at the end of the event.
Full instructions and training will be provided to all exhibitors before the event.
---
13) Goodie Bags
We will provide 300 goodie bags to homeowners (one per project) in which you are welcome to supply one of the following:
Product sample
Any small branded items (for example, a branded screwdriver, branded bottle opener, other branded gift)
(Discount) single page flyer/pamphlet
Brochures on USB
No paper brochures, booklets, notebooks or catalogues will be permitted as they will make the bags too heavy.
Please inform us of the item you would like to add to the goodie bags, via your exhibitor portal (we will give you access to this in April), before producing it so that we can ensure there are not two of the same items.


---
For any questions please check the FAQ page here or contact the ArchiPro Events team on event@archipro.com.au.