View your orders manager to see an overview and breakdown of each of your orders.
In this article:
Overview of your orders
Head to the Orders tab within your navigation menu. Here you will see an overview of all of your orders.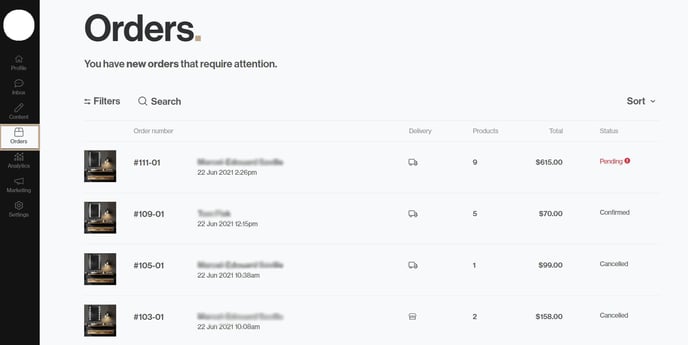 Filters
As you can see below, you can filter by order status, delivery method, and which orders require attention, for example, the orders that have a return requested by the customer.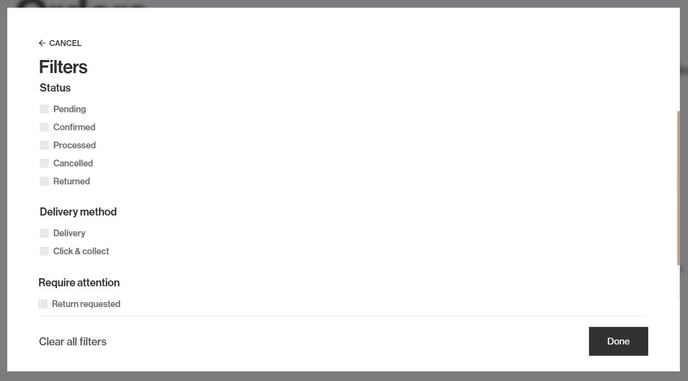 Search
You can use the Search bar to find your orders. Search by the name of the customer or the order number.

Sort
On the right-hand side, you will find the Sort drop-down menu, this allows you to sort your orders by order number (ascending or descending), date (oldest or newest first), the order total (high or low or low to high), or the urgency status.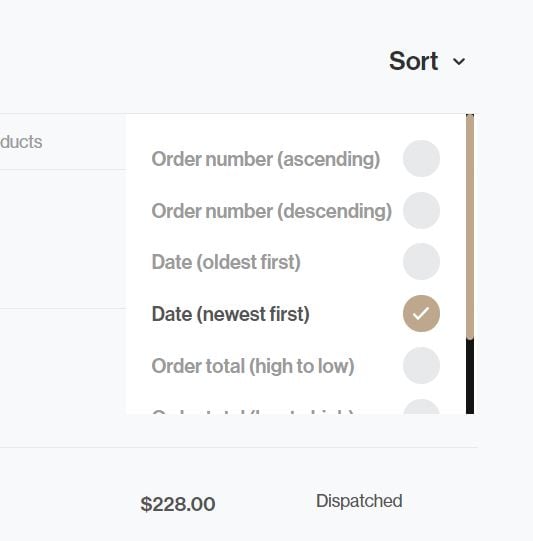 Orders list
Your list of orders include: a preview of the product's thumbnail; order number; name of the customer and date of order; the delivery method (e.g. flat-rate shipping, click and collect); the quantity of products ordered; the total order value; and the status of the order (e.g. pending, processed, confirmed, or cancelled). See here to find out how to confirm or cancel an order.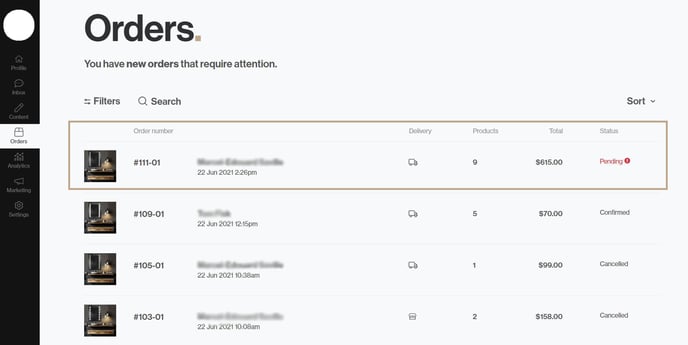 Viewing your individual orders
When you click through into one of your orders, you will see a breakdown of the customer's details, shipping and billing information, and a breakdown of each product ordered.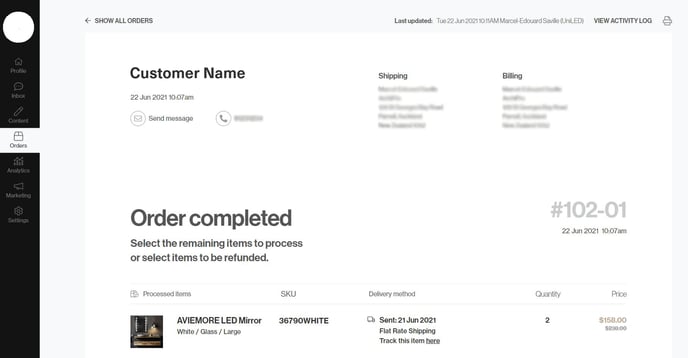 Item information
Each item shows a breakdown of the product thumbnail, name, SKU, delivery method and the tracking number, along with the quantity ordered and the total price.

Processing an order
As you can see in the image below, to process an order and mark it as shipped, simply tick the item(s) and click next.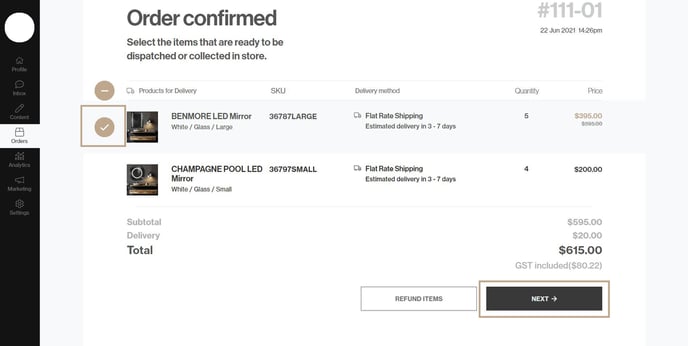 A pop-up will appear to allow you to select a courier and add a tracking number. Once completed, click Confirm.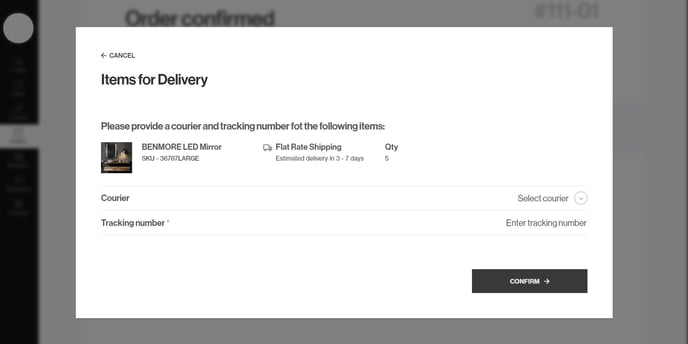 If you would like to learn how to handle returned items and how to process a refund, click here.