Adding downloads to your profile
You can add downloads to your profile from any of the main tabs on your profile.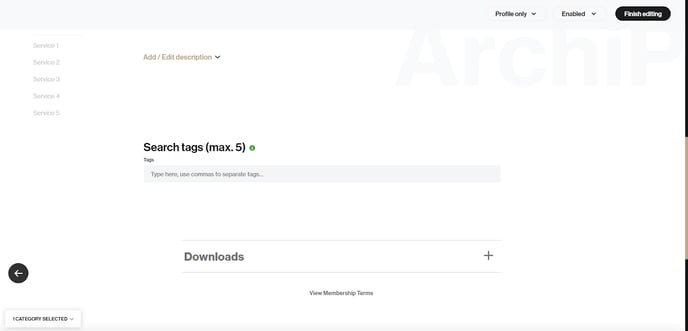 Click on the Downloads button to begin to add downloads.
You can drag files into the grey box or click the grey box to begin uploading files from your computer. Once they are uploaded you will also be able to rename them. You can remove them by clicking the 'rubbish bin' icon.