Adding or editing testimonials
To add testimonials to your profile, you can do so in the About section of your profile. Click on the gold Add/Edit testimonials button to bring up a menu that will allow you to make these edits and additions.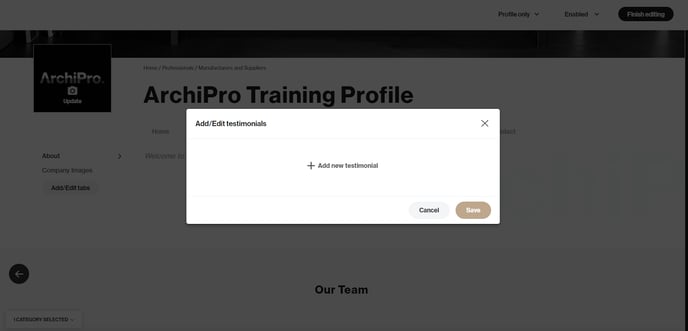 Click on Add new testimonial to add one.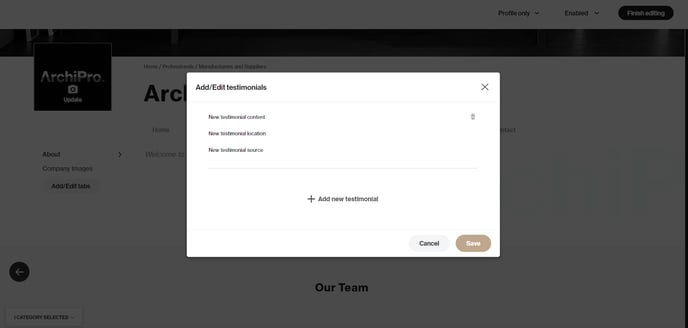 You can click on each of the three sections to edit the testimonial information. You can remove a testimonial by clicking the 'rubbish bin' icon to the right of each testimonial. Save your additions or edits by clicking Save once you are finished.