Adding or editing your company logo
A logo visually expresses the values behind your brand. So when your business evolves, it makes sense that your logo might need a makeover as well.
To add your company logo when your profile is still being set up, you will see a white box on the left-hand side of the page that has a 'camera' icon with the text Update below it. Click on this box to bring up the menu that will allow you to add your logo.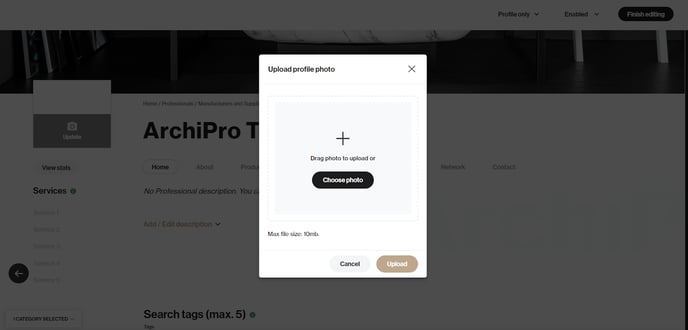 Your logo should be 1069 x 943 px at 72 dpi in png image format, and less than 10mb in size.

Once you have chosen your logo, click the Upload button.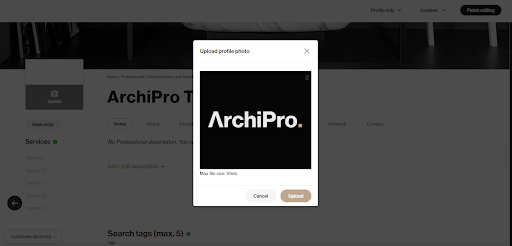 \
If you wish to change your logo you can follow the same process to update it with a new one.