Adding videos to your profile
Navigate to the Videos tab of your profile. Click on the greyed-out box that says Add video.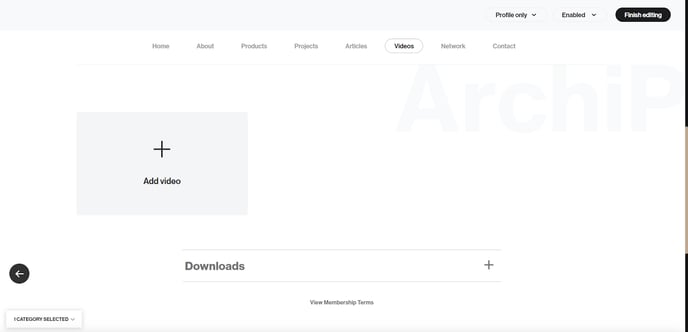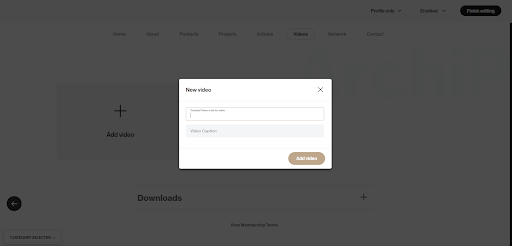 This menu allows you to add video. The first box allows you to add the video link. On ArchiPro you can only link videos from YouTube or Vimeo. The second box allows you to add a title to the video. Click on Add video to save the video you have linked. Repeat this process to add multiple videos.