Analytics settings
How to receive emails about your profile's Analytics performance.
Include your email address within the Notification settings field, found within the Company settings on your ArchiPro profile.
Step 1
Click the Settings from your ArchiPro Business Manager.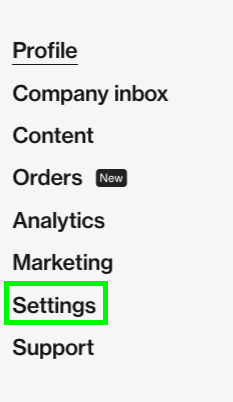 Step 2
Click into the Notifications section.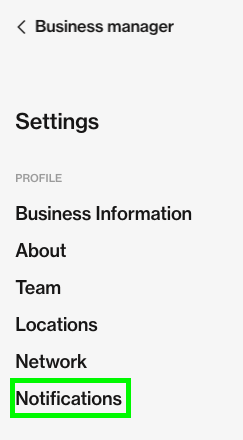 Step 2
There are two ways to receive notifications about your business's performance on Analytics.
Profile Activity Notifications
Profile activity notifications are sent every time a user performs an engagement on your page (this could be a website referral, a phone number reveal, a design board save, a file download or other important event). Add one or multiple email addresses if you would like to receive these.

You can also view a list of these at any time in Analytics > Email notifications.
Analytics - Performance Reports
Performance reports are sent monthly and outline your analytics performance data from the past month. Add one or multiple email addresses to each field in this section to receive these.