Analytics settings
How to receive emails about your profile's Analytics performance.
Include your email address within the Notification settings field, found within the Company settings on your ArchiPro profile.
Step 1
Click the Settings from your ArchiPro Business Manager.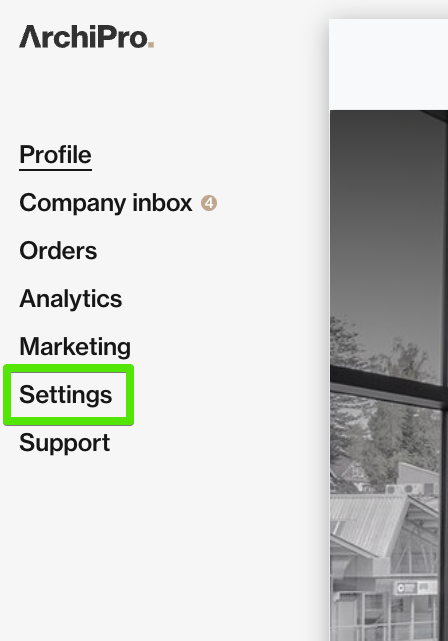 Step 2
Click into the Notifications section.
Step 2
Scroll down the page to the Profile Activity Notifications setting where you can add all email addresses that you would like your Analytics performance data to be sent to. Add one or multiple email addresses to each field in this section to receive updates about your ArchiPro profile's performance.