Learn how to rearrange products on your profile.
You may need to rearrange your products for any of the following reasons:
Place your best selling products at the top of the list on your profile
Group products by the range or category they sit in
Place your newer products at the top of the list
Step 1
Ensure you are logged into your ArchiPro admin account so you can access your company's Business Manager and edit your profile.
Step 2
Switch to edit mode by selecting the pencil icon found in the bottom-left corner of your profile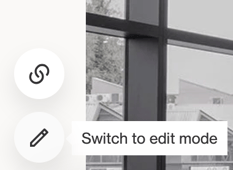 Alternatively, click the pencil icon at the top right of your screen and select 'Switch to Business.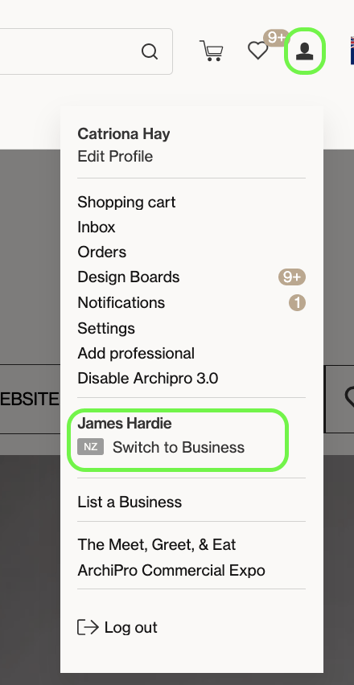 Step 3
Head to your Products tab via the left hand menu in Business Manager.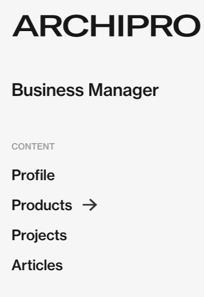 In your Products menu, you will see a list of all your products. To rearrange, click and hold the the icon just left of the checkbox and simply drag and drop it to the desired position.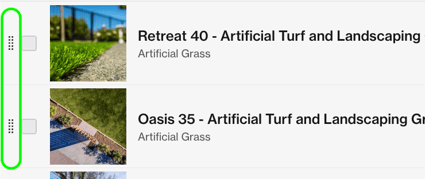 If you need to move products onto a different page, select the products you would like to move by checking the relevant checkboxes. Then a 'Move to page' dropdown menu will appear and you can move one or more products to further down your product list.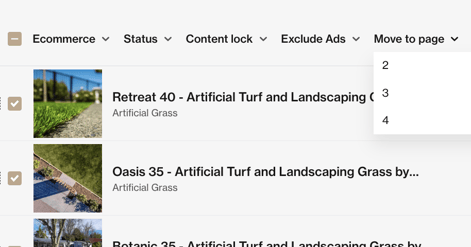 Here's a handy video to demonstrate both options:
Repeat with all products you wish to rearrange.