Learn how to tag your products in different projects and articles on the ArchiPro website.
If you are tagging products within your own content (ie. your projects or your articles, please refer to this article).
The process is very similar on other projects and articles.
Navigate to the Project or Article where you have spotted your product or you know your product was used.
Find the product you wish to tag on a photo within a project page on the ArchiPro website
Click the small tag icon in the top right corner of the project image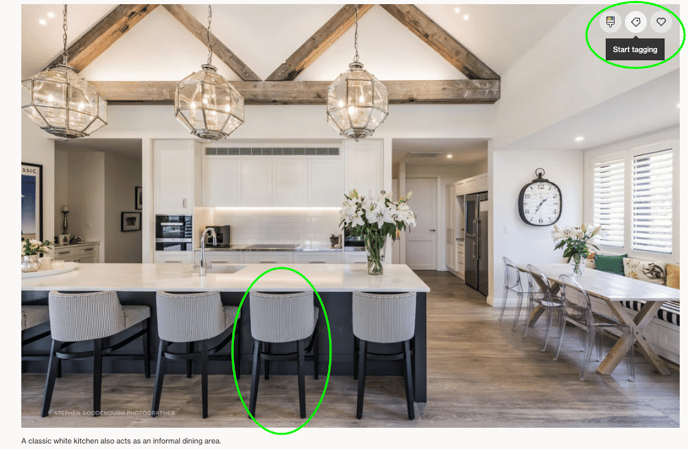 Pinpoint the product in the image with the cursor and click once
Search for the correct product in the list and click once to select it for tagging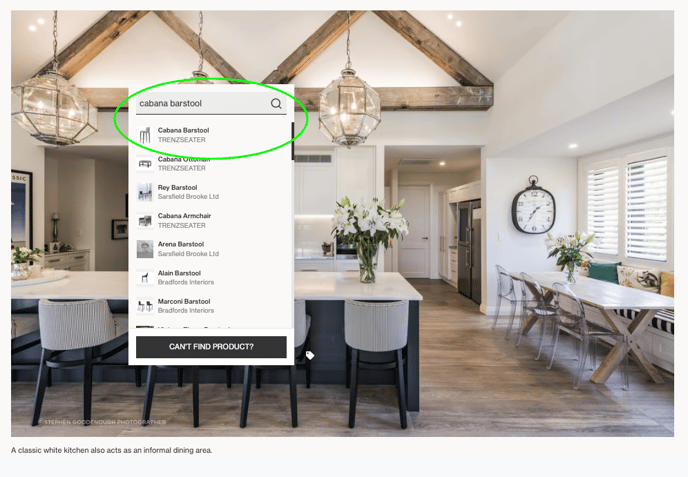 Once you have found all the product(s) you wish to tag, click 'Done tagging' on the bottom right of the screen
Once tagged, the tag(s) will appear black. This means the tag(s) have been submitted to a member of the ArchiPro team to check and approve. You don't need to do anything else. If you selected the wrong product, you can simply click 'Remove Tag' from the image.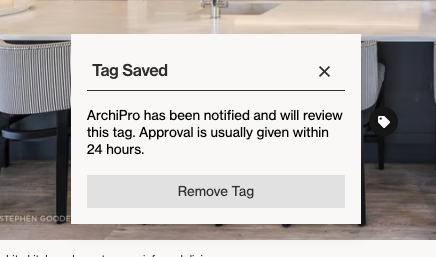 Click here to find out how you find products in different projects across your network and the ArchiPro website, so you can tag them.