This article will provide you with important event information to assist you in filling out The MGE exhibitor form.
10) Exhibitor pack-in & pack-out information
11) Pack-in & pack-out time slots
12) Exhibitor lead scanning app
1) Event details

Event venue: Te Pae, Christchurch
Address: 188 Oxford Terrace, Christchurch CBD
Date: Friday, 15 September 2023
Event time: 5pm - 9pm
Dress code: Cocktail
Event WIFI: Te Pae Christchurch - Password: not required
2) Important exhibitor timings
9.00am - 3.30pm: Allocated pack in times
3.00 - 3.30pm: All exhibitors to arrive for registration
3.30 - 4.30pm: ArchiPro will provide food for all exhibitors
4.30 - 4.45pm: All teams need to be registered and all stands need to be ready for showtime
5.00pm: Doors open for homeowners and professionals

Designated time slots for pack in and out can be found in section 11.
3) ArchiPro contacts
Jacki Polkinghorne
Event manager
4) ArchiPro profile
We highly recommend that your ArchiPro profile is up to date. Our team is more than happy to help with any changes. Please get in contact with your Client Manager if you need assistance.
5) Ticketing & accreditation
During the evening you and your team will be required to wear a lanyard with your name badge attached. These lanyards identify you as a product supplier.
There is a limit on the number of staff that can attend based on the showcase package you have selected:
Silver – 4 pax
Gold – 6 pax
Platinum – 8 pax
Black – 10 pax
The package inclusions can be viewed in the Product Supplier Exhibitor deck here.
Please complete the Exhibitor Tickets section of the Exhibitor Portal as this will generate tickets for you and your staff working at the event.
Your tickets are meant for staff who can speak to the homeowners about your products.
Upon arrival at the event, you and your staff can simply scan your tickets at the registration desk to receive a lanyard.
6) Your exhibition space
Every product exhibitor will receive:
1 x 1060 x 560 x 970H black pod - with your logo in gold applied to the front
1 x 10amp plug with a 4-way multi box for power
A dedicated taped off space - (once you are packed in we will remove the tape)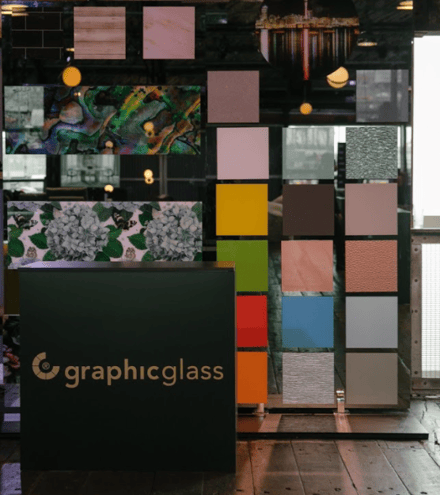 The size of your space is dependent on the package you have selected.
Silver – 1.5 x 1.5m space
Gold – 2 x 2m space
Platinum – 3 x 2m space
Black – 4 x 2m space
The black pod with gold logo is to be placed within your space.
If you do not require the black exhibitor pod, please let us know.
7) ArchiPro display rules
The exhibition floor must look impeccable in order to enhance and elevate the attendee experience. Our intention for the evening is for all stands to look slick, well designed, and for all exhibitors to display their products so that attendees can feel, touch, and experience them.
To ensure a premium look at the event no pull up banners are allowed.
The attendees are dressed in cocktail attire, enjoying canapés and drinks. We want their hands to remain free, so it is not permitted to hand out flyers at the stands. Single page flyers can be added to the gift bags that the homeowners will receive upon departure. However, you can have brochures at your display, which homeowners can view while at your stand.
More information about how to make your stand the best it can be, is available here.
8) Floor plan
We carefully consider and allocate exhibitors' spaces based on their product, facilities required, and surrounding exhibitors.
Those on a Platinum or Black package will receive priority placement of their stand.
The more information you provide to us in the your exhibitor portal regarding your stand, the better we can position you on the night.
Please let us know if you prefer a wall space. For example, if your stand has a back wall it's better to be along the wall than in the middle of the space.
Nothing can be leaned against or hung on the venue wall; everything needs to be self-standing.
The ceiling height is 10m.
The final floor plan will not be provided until closer to the event date.
9) Goodie bags
We will give out 300 goodie bags to homeowners (one per project) in which you are welcome to add one of the following:
Product sample
Any small branded items (for example, a branded screwdriver, branded bottle opener, other branded gift)
(Discount) single page flyer/pamphlet
Brochures on USB
No paper brochures, booklets, notebooks or catalogues will be permitted as they will make the bags too heavy.
Please inform us of the item you would like to add to the goodie bags, via the Exhibitor Portal, before producing it so that we can ensure there are not two of the same items.
Goodie bag items must be delivered at the below address on 13th or 14th September, 2023:
Te Pae Christchurch Convention Centre
Loading Dock via Armagh Street
Att: ARCHIPRO The MGE Goodie Bags
188 Oxford Terrace
Christchurch 8011
Please download the Te Pae delivery label here. All deliveries must include this label.
10) Exhibitor pack-in & pack-out information
Event waste management
No provision has been made for exhibition packaging/waste. All packaging/waste will need to be removed by the exhibitors during pack-in and after the event. If you require waste removal/ cleaning, please let us know and the venue will be in touch with associated costs.
Freight
If you require freighting assistance, the Te Pae Christchurch preferred logistics company is Method Logistics. Their contact details are as follows:

Nathan Tibbotts
Managing Director – Method Logistics
T: 0800 463 846
M: +64 21 047 7712
nathan@methodglobal.co.nz
https://methodglobal.co.nz/
Te Pae pack-in requirements
You must wear covered shoes
You must wear identification at all times
No children are allowed on site
You must provide and wear your own safety hi-vis vests - You will not be permitted onsite without.
Te Pae will not allow anyone inside the building who is not following the above requirements.
11) Pack-in & pack-out time slots
There are three pack-in slots for exhibitors
Allocation will be managed based on the exhibitor's requirements and advised prior to the day
Please note that each exhibitor will need to attend a group induction upon arrival (5-10 minutes). All exhibitor pack-in crew must attend the induction and will be provided a wrist band to identify they have attended the induction. No exhibitors or crew are allowed on the floor during pack-in without this ID
No exhibitor can begin pack-in without an induction
Inductions will start promptly at the given times to ensure that everyone has enough time to pack-in


Pack-in slot one:
9.30am Gates open for security check
9.45am Induction briefing
10.00am Pack-in commences
11.15pm Vehicles begin moving off site
11.30am All vehicles off site
Pack-in slot two:
11.30am Gates open for security check
11.45am Induction
12.00pm Pack-in commences
1.15pm Vehicles begin moving off site
1.30pm All vehicles off site
Pack-in slot three:
1.30pm Gates open for security check
1.45pm Induction briefing
2.00pm Pack-in commences
3.15pm Vehicles begin moving off site
3.30pm All vehicles off site
Please provide us with your preferred pack-in slot via your Exhibitor Portal.
Pack-out time:
Pack-out on the night will commence once all guests have left the venue—approximately 10pm until 2am.
Pack out can continue again the next morning on Saturday 16th September 8am-11am. The next day there are no structured times for access. Exhibitors are only required to report to security to sign in.


12) Exhibitor lead scanning app
The exhibitor lead scanning app is designed to capture attendee information such as:
First name
Last name
Email address
Phone number
Project type
Project location
Project status (dreaming, planning, under construction, near completion)
Project budget range
Whether they have already engaged with someone within your field or not
Reason for attending
Your own notes on the people you speak with
Instructions:
1. We will send download instructions ahead of the event. Please download the app and log in before the event.
2. When you are speaking to a potential lead, scan the QR code on the attendee's lanyard through the app to collect their details.
3. You will be able to download details of anyone you have scanned at the end of the event.
Full instructions and training will be provided to all exhibitors before the event.
Please fill in the Product Supplier Exhibitor details in your Exhibitor Portal by 31st July 2023
For any questions please check the FAQ page here or contact the ArchiPro Events team on event@archipro.co.nz or 022 400 5069.