Setting up your ArchiPro Profile
To edit the contact information displayed on your ArchiPro Profile, navigate to the Company Settings tab. This tab is visible while viewing your profile out of 'edit' mode.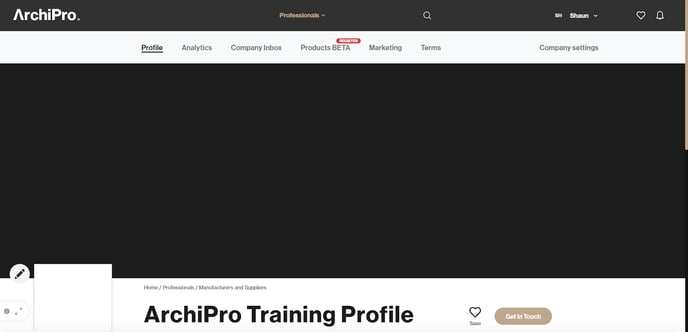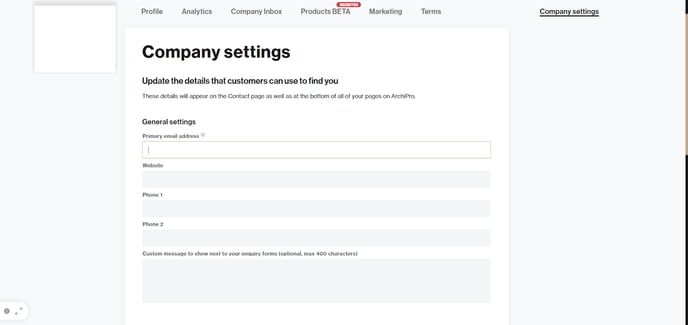 Under Company settings you can: add or update your primary email address; website link; phone number(s); edit the custom message that is displayed next to your enquiry forms; and edit who in your business receives notifications related to various aspects of your ArchiPro profile. Do not forget to click the Save button at the bottom of the page to save any changes before clicking Back to profile.
To add your business location(s) to your profile navigate over to the Contact tab. Click the edit button to enter 'edit' mode (the pencil icon displayed on the bottom left). You will then see a large box with a 'plus' symbol with Add location below it.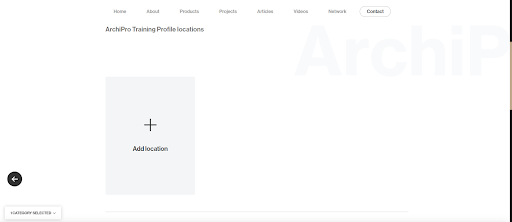 Click on this box to bring up the menu that will allow you to add a location.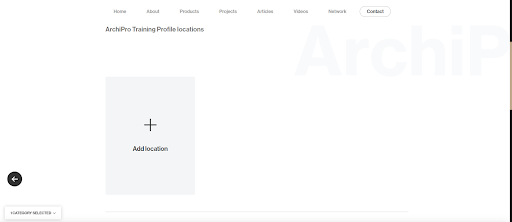 This box allows you to fill out all the relevant information for your business location. You can repeat the process of adding locations to create multiple addresses for your business.