Setting up shipping and delivery
Setting up your click and collect locations
Offer the option for your customers to click and collect from various locations
Step 1
Head to your Company Settings tab on the left-hand navigation menu. Click Marketplace and click the arrow to the right of your Click & Collect Locations.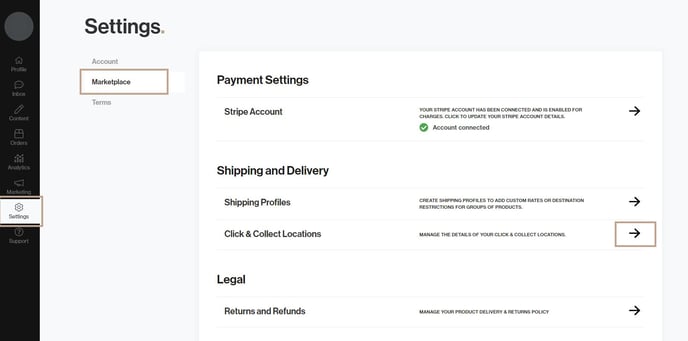 Step 2
You will be redirected to your Contact tab within your Profile where you can add all of your business locations and contact information. Once you have added your business locations, click the 'pen' tool to edit each location's information.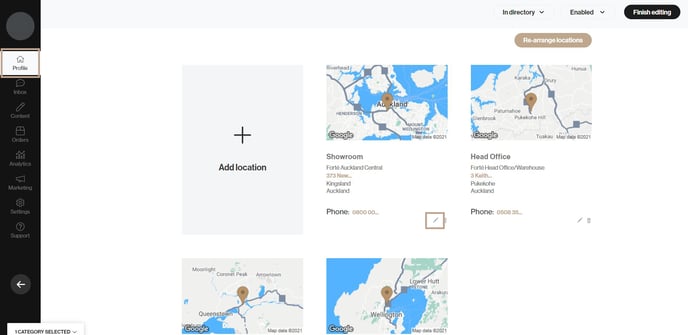 Step 3
Scroll down to the bottom and you will see the Allows Click & Collect section.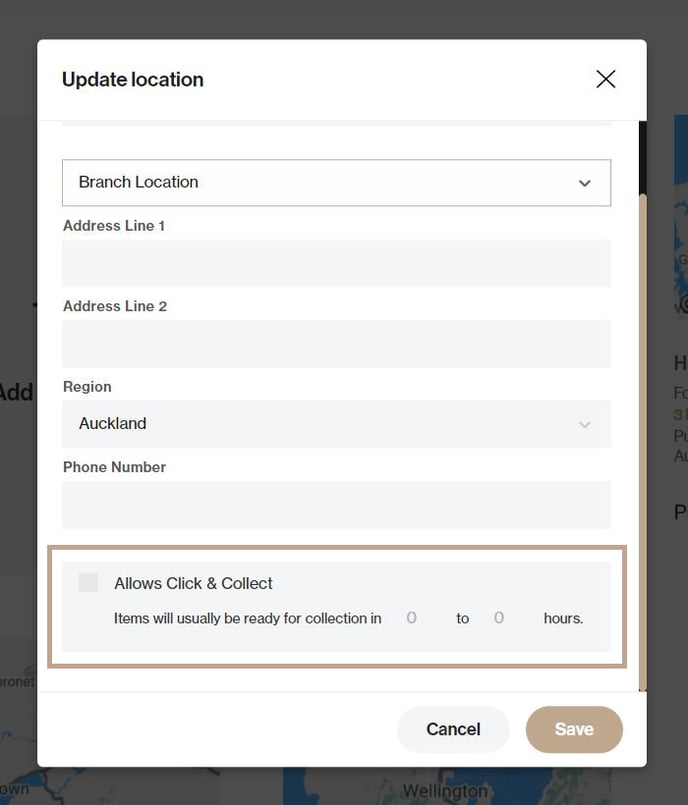 Step 4
Tick the Allows Click & Collect box and add the time range for when your customers are able to collect their order once it has been confirmed and processed. Press Save, and repeat this step for all locations that allow Click & Collect.