Adding or editing a banner image(s)
Learn how to add a banner to your profile to keep your customers informed about important information.
If you have no banner image on your profile, you will see this screen whilst in 'edit' mode at the top of any page on your profile. Drag an image into the highlighted area or click Choose photo to add an image from your computer to set as the banner image.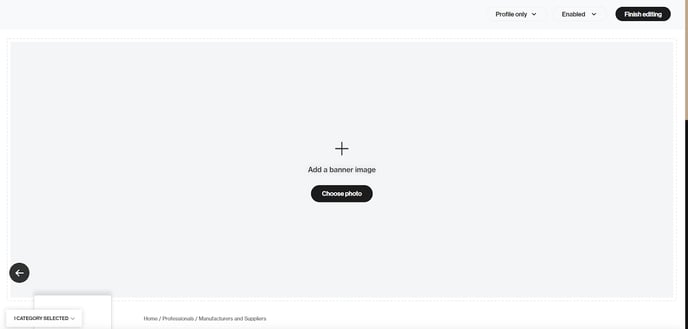 Banner images should be at least 1912 x 777 px at 72 - 300 dpi saved in jpg image format.

Each tab on your profile can be given its own unique banner image. Click on the tab you wish to set a banner image for and click the button on the right of the two arrows. This button will allow you to upload a different image.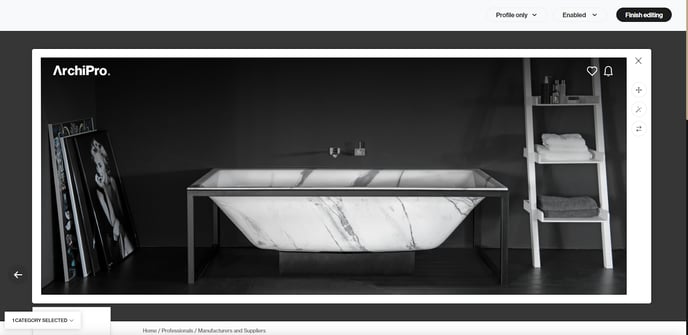 You can also adjust the fit of the image you have selected by using the button with the 'compass' icon, and you can change or apply a filter to the image using the 'magic wand' icon below it.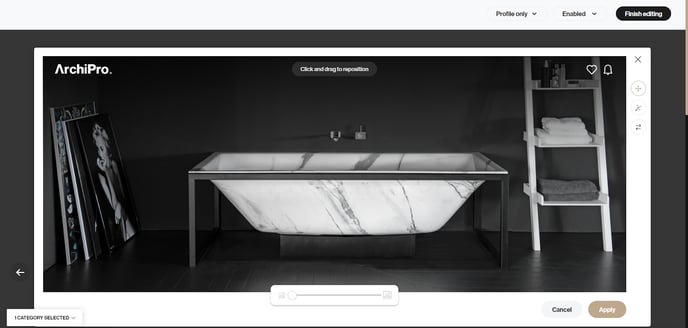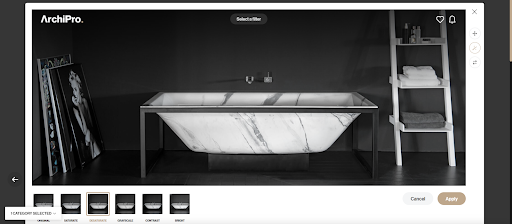 Please ensure that you are following our guidelines around image modification if your images are licensed.