Learn how to add and edit shipping options on your products.
Step 1
Within the products editor on your ArchiPro profile, you will find that section six, labelled Variants, includes all of the variants for that product.

Step 2
Within the Variants section, on the right you will see Shipping. There is a drop-down menu beside each product variant. When you expand this menu, click on Edit Delivery Profiles to add delivery options for your products.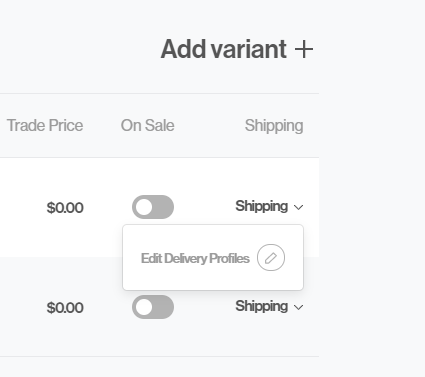 Step 3
The Delivery Profiles editor enables you to add custom delivery profiles so you can manage the shipping methods of your products.
On the bottom left, there is the option to Add New Profile where you can define the delivery options for your products.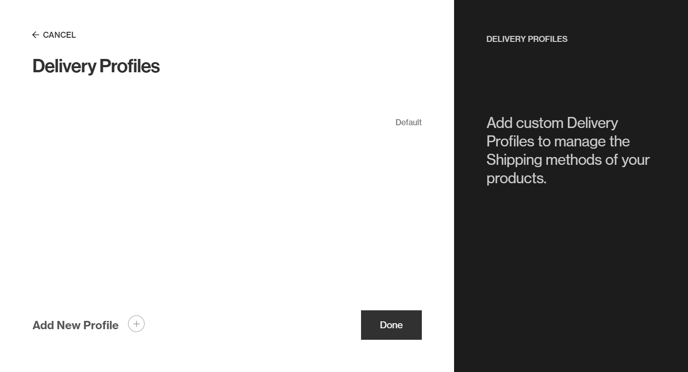 Step 4
Creating a Delivery Profile . As you can see in the image below, you can add a title for the delivery option; the regions it applies to; the different pricing options; and the expected lead time for each.
Labelling the Delivery Profile. The title can be labelled—but not limited to—one of the following: No Shipping, Free Shipping, Flat-Rate Shipping, Heavy Item Shipping.
Delivery Charge. At the top right corner beside the Finished Editing option, you will see the drop-down menu that allows you to change the delivery fee to one of either: Charge per order, or Charge per item.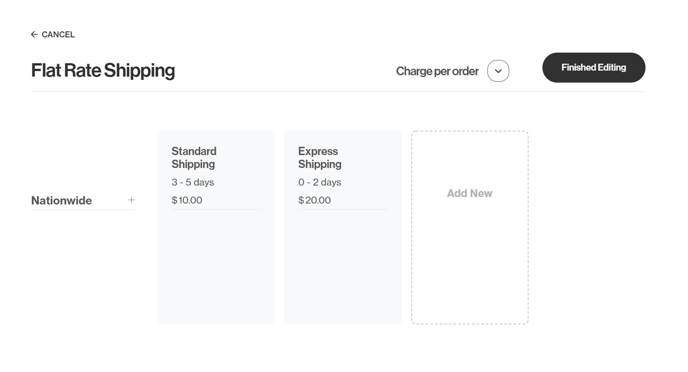 Step 5
Default Delivery Profile. Once you have added the delivery variants (as shown in the image below), on the right there is the option to select the default delivery option for that product variant. Once you have selected the default option, click Done.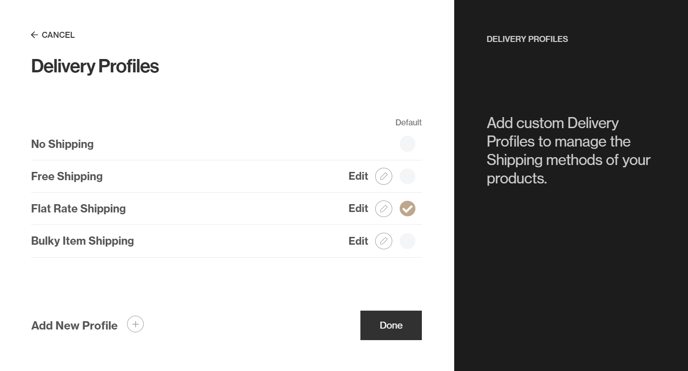 Below is an example of how your products' variants could look once you have completed the variant information. You can follow the previous steps to edit and delete this information at any stage.