This article will provide you with important event information to assist you in filling out The MGE exhibitor form and for pack in and presentation at the event.
6) Ticketing and accreditation
8) Exhibitor pack-in & pack-out information
9) Pack-in & pack-out time slots
10) Health & Safety / Covid-19
11) Exhibitor lead scanning app
1) Event details - Shed 10, Queens Wharf, 89 Quay St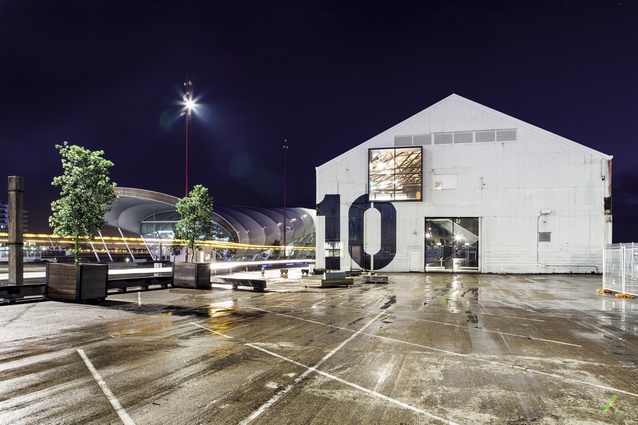 Event venue: Shed 10
Address: 89 Quay St, Queen's Wharf, Auckland CBD
Date: Friday, March 31, 2023
Event time: 5.00pm - 9.00pm
Dress code: Smart
Event WIFI: TBA
2) Important exhibitor timings
Pack in timings can be selected and we will try our best to facilitate these choices.
We ask that pack in and all set up is completed by 3pm.
3.30pm: All exhibitors to arrive for registration
3.30 - 4.30pm: ArchiPro will provide food for all exhibitors. Final sweep of of venue and checks.
4.30 - 4.45pm: All teams need to be registered and all stands need to be ready for showtime
5.00pm: Doors open for homeowners and professionals
Designated time slots for pack in and out can be found in section 9.
3) ArchiPro contacts
Jacki Polkinghorne
Event Manager
022 400 5069
4) ArchiPro profile
We highly recommend that your ArchiPro profile is up to date. Our team is more than happy to help with any changes. Please get in contact with your Client Manager if you need assistance.
5) Exhibitor training
We will be holding virtual exhibitor training sessions on DATE AND TIME TBC.
We understand that the evening is an investment for our clients so we want to ensure you really make the most out of this event. In this session our team will cover the following topics:

1. Engaging at the event including;

Having the right team on your exhibition stand, key homeowner qualification questions and tips around overall stand presentation including how to best present your ArchiPro profile and projects.

2. Lead capture including;

Training on how to use the event app and ideas for engaging with homeowners on the night.

3. Lead follow up;

Recommendations on next steps following the event, the best follow up timeframes and recommended email templates.
Please fill in the Product Supplier Exhibitor Form here by 22 February 2023 at the latest.
6) Ticketing & accreditation
During the evening you and your team will be required to wear a lanyard with your name badge attached. These lanyards identify you as a product supplier exhibitor.
There is a limit on the number of staff that can attend based on the showcase package you have selected:
Silver – 4 pax
Gold – 6 pax
Platinum – 8 pax
Black – 10 pax
The package inclusions can be viewed in the Product Supplier Exhibitor deck here.
Closer to the date we will provide a form for you to fill in your staff names and details, which will generate the tickets.
Your tickets are meant for staff who can speak to professionals and homeowners about your products.
Upon arrival at the event, you and your staff can simply scan your digital tickets at the registration desk to receive a lanyard.
7) Venue Specific Information
Floor plan & your exhibition space & display rules
Shed 10, Queens Wharf - Final Floor plan to be confirmed
Every product exhibitor will receive:
1 x 1060 x 560 x 970H black pod - with your logo in gold applied to the front
1 x 10amp plug with a 4-way multi box for power
A dedicated taped off space - (once you are packed in we will remove the tape)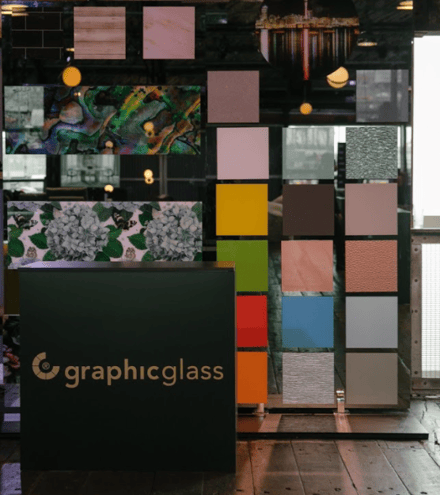 The size of your space is dependent on the package you have selected.
Silver – 1.5m x 1.5m space
Gold - 2m x 2m space
Platinum – 3m x 2m space
Black – 4m x 2m space
The black pod with gold logo is to be placed within your space.
If you do not require the black exhibitor pod, please let us know via the exhibitor form.
The exhibition floor must look impeccable in order to enhance and elevate the attendee experience. Our intention for the evening is for all stands to look slick, well designed, and for all exhibitors to display their products so that attendees can feel, touch, and experience them.
Those who have booked early will receive priority placement of their stand.
Please let us know if you prefer a wall space. For example, if your stand has a back wall it's
better to be along the wall than in the middle of the space.
Nothing can be leaned against or hung on the venue wall; everything needs to be self-standing.
To ensure a premium look at the event no pull up banners are allowed.
The more information you provide to us via the Product Supplier Exhibitor Form regarding your stand, the better we can position you on the night.
If you require gas cylinders or have any naked flame/combustible items (for this you will need to arrange a hot works permit with the venue).
If your stand exceeds 2.8m in height.
If you are planning to bring any heavy items (20 > kg)
Exhibitors may not permanently mark, paint, drill or otherwise deface any part of the venue or make any alterations to the structure, fittings, decorations or furnishings of the venue.
Do not attach any damaging items, including gaffer/duct tape, pins, nails, staples, markers or blue-tac to any part of the venue.
Do not provide, fix or install any fittings, decorations or furnishings to or in the venue space, except with prior written approval.
Factors to be considered by any person wanting to install heavy items in any area of Shed 10 include:
Dimensions of the item.
How it will be transported within the venue (floor protentional needs to be considered). The use of carpet underlay is to be used when transporting items with the use of a genie scissor lift or smaller vehicles. There is an on-the-day charge for using the scissor lift.
Shed 10 has a weight limit of 500kg per 1m square
A forklift will be available and only operated by venue management or other suitably qualified personnel.
Lifts are suitable for 35pax – 2500kg
Internal dimensions: 1.8. wide by 2.6m deep by 2.4m high
The door opening is 1.6m wide x 2.2m high
8) Exhibitor pack-in & pack-out information
Exhibitor Access
On arrival, please report to the security gate for access at your designated time. The Queens Wharf is a public space, please be aware of pedestrian traffic, maintain a speed of 5km and drive with your windows opened and hazards on. Security hosts will provide direction to the parking area for pack-in.
There is no parking on site during the event.
During pack-in you will access the Queens Wharf during your allocated time slot, drop off your items and vehicles must then leave the site. Your team may continue to pack-in, but your vehicle must be moved off-site at the designated time. Please allow enough time for this.
Parking can be found in close proximity to the Queen's Wharf – the most convenient options are:
Downtown Carpark – 31 Customs Street
Britomart Carpark – 88 Quay Street
Freight Forwarding Guidelines
Please refer to the freight forwarding guidelines below when shipping goods to and from Auckland Conventions.
Ensure you use the freight label provided in this document for all goods sent to Auckland Conventions
Ensure your label has the stand number and name of an on-site contact representative from your organisation.
Ensure your freight arrives on the first day of your venue residency. Please liaise with your Event Coordinator should you need to schedule a delivery before this date.
Ensure you have completed the appropriate customs clearance and payment of New Zealand taxes if shipping goods from overseas. It is the responsibility of the exhibitor to ensure that freight arrives at the venue.
Bring consignment notes from your preferred courier/freight company with you to use for return freight.
Bring labels with you for return freight.
Contact your preferred freight company on the day prior to pack down to confirm timings and collect freight. Ensure they are organised to arrive with your organisations name and number of items to collect. Please advise your Event Coordinator.
Please ensure you label your freight correctly for its return journey.
Have freight collected on the day the exhibition concludes. Auckland Conventions does not offer storage facilities for items left on site after the conclusion of the exhibition.
Items left onsite for more than two (2) working days after the conclusion of the conference/ exhibition will be deemed abandoned and will be disposed of accordingly at the organiser's expense.
Storage on Site
Storage is strictly limited. If any storage is required prior, during or after the event this must be arranged with your Event Coordinator and will be entirely dependent on space availability.
Transfer and storage of all items is the responsibility of the exhibitor. Exhibitors must ensure that labour is supplied to move large good items to and from the loading docks.
Use of Venue Trolleys
Venue trolleys will be available for use subject to availability and are not guaranteed for exhibitor use.
9) Pack-in & pack-out time slots
There are three pack-in slots for exhibitors
Allocation will be managed based on the exhibitor's requirements and advised prior to the day
No exhibitor can begin pack-in without an induction
Inductions will start promptly at the given times to ensure that everyone has enough time to pack-in
Pack-in slot one 31 March:
9.30am Gates open for security check
10.00am Pack-in commences
11.15pm Vehicles begin moving off site
11.30am All vehicles off site
Pack-in slot two 31 March:
11.30am Gates open for security check
12.00pm Pack-in commences
1.15pm Vehicles begin moving off site
1.30pm All vehicles off site
Pack-in slot three 31 March:
1.30pm Gates open for security check
2.00pm Pack-in commences
3.15pm Vehicles begin moving off site
3.30pm All vehicles off site
A pack in delivery schedule will be supplied closer to the event date.
Please provide us with your preferred pack-in slot via the Exhibitor Form.
Pack-out time Friday 31 March and Saturday 1 April
Pack-out on the night will commence once all guests have left the venue—approximately 9.15pm - 12.00am (Friday).
Pack-out can continue on Saturday from 8am-midday.


10) Health & Safety
General
Every exhibitor & support personnel shall take all practicable steps to ensure that no action or inaction of the exhibitor/contractor/subcontractor person while at Auckland Conventions harms any other person.
Every exhibitor shall provide the necessary resources and documentation to ensure that the work that is carried out is done with strict compliance to Health and Safety requirements.
Every exhibitor shall provide adequate instructions and equipment to their employees so that they are able to comply with the Health and Safety procedures specific to the job.
Every exhibitor & support personnel shall ensure that all the necessary insurances and licences are available and current to ensure that the safety and legality of any activity carried out within the venues is beyond question.
Every exhibitor & support personnel must ensure that their workspace is kept neat and tidy so as to avoid any trip hazards.
The exhibitor must have taken part in the briefing of evacuation, health and safety procedures and must ensure all other staff members comply with the procedures presented.
All accidents, incidents or near misses are to be reported to Auckland Conventions immediately. Emergency Evacuation and Fire Safety
Every exhibitor & support personnel must comply with Auckland Conventions evacuation procedures.
Every exhibitor & support personnel shall ensure that all fire hoses, fire extinguishers, EDR switches and manual call points remain visible and accessible at all times.
Every exhibitor & support personnel requiring the use of naked flame or pyrotechnics must be approved in writing and supervised by Auckland Conventions.
First Aid
First Aid trained staff can be contacted via any of our front of house, food and beverage and security staff. Further professional first aid service providers can be organised by Auckland Conventions upon request. A cost to the organiser/exhibitor will apply for external first aid provisions.
Walk-Through Exhibits
These exhibits must be designed in accordance with current New Zealand Standards and to the satisfaction of Auckland Conventions.
All internal aisle ways are to be a minimum of 1.5 metres wide.
Emergency exits must not be obstructed. A clearance which matches the width of the door must be allowed. Any emergency exit that is obscured from view will be compensated by additional signage and can only be obscured with pre-approval by Auckland Conventions.
Dangerous and Hazardous Substance
Substances that are of a dangerous, flammable, explosive or objectionable nature must not be brought into the premises without formal notification to the Department of Labour and Auckland Conventions.
Where it is proposed to use toxic materials or fluids, the disposal of such materials requires notification to WorkSafe NZ. The nature of the material of fluid and the quantities involved and a copy of the plan for disposal must be forwarded to Auckland Conventions no later than fourteen (14) days prior to the event commencing.
No more than one day's supply of any hazardous or dangerous substance shall be stored on the stand or within the venue at any time; the remainder must be stored in closed container in a location as per the Hazardous Substance and New Organisms Act.
Materials Handling Equipment
Materials handling equipment cannot be used within the premises without the relevant certificate and license.
Event waste management
Auckland Conventions must be informed of specific waste requirements e.g. grease, oil, and paint to ensure correct disposal methods are followed. Please advise Archipro prior if applicable.
No provision has been made for exhibition packaging/waste. All packaging/waste will need to be removed by exhibitors during pack-in and after the event. If you require waste removal/ cleaning, please let us know via the product supplier exhibitor form and the venue will be in touch with associated costs.
Construction Materials
Information regarding chemicals used in the stand construction must be passed onto the stand installer/repairer to ensure that these personnel are made aware of potential risks.
Material Safety Data Sheets must be provided to the installer of all glues, adhesives and paints that were used in stand construction so that personnel are aware of any potential risks when required to modify stands or props.
Non-combustible materials should be used in stand construction and displays where possible. All practicable steps should be taken for applying fire proofing protection to flammable products and components in exhibition stands.
Self-extinguishing plastic materials should be used where possible.
Fire egresses
All-access and exit ways indicated on the floor plan must remain clear at all times, including during pack-in and pack-out.
A Hot Work Permit will be required for anyone with a fireplace display or other fire devices.
Exhibitors/contractors/sub-contractors requiring the use of naked flame or pyrotechnics must be approved in writing and supervised by Auckland Conventions.
Notify the events team at event@archipro.co.nz at least four weeks prior to the event should a Hot Work Permit be required.
11) Exhibitor lead scanning app
The exhibitor lead scanning app is designed to capture attendee information such as:
First name
Last name
Email address
Phone number
Project type
Project location
Project status (dreaming, planning, under construction, near completion)
Project budget range
Whether they have already engaged with someone within your field or not
Reason for attending
Your own notes on the people you speak with
Instructions:
1. We will send download instructions ahead of the event. Please download the app and log in before the event.
2. When you are speaking to a potential lead, tap the device onto an attendee's lanyard to access their details.
3. You will be able to download details of anyone you have scanned at the end of the event.
Full instructions and training will be provided to all exhibitors before the event.
12) Goodie Bags
We will provide 300 goodie bags to homeowners (one per project) in which you are welcome to supply one of the following:
Product sample
Any small branded items (for example, a branded screwdriver, branded bottle opener, other branded gift)
(Discount) single page flyer/pamphlet
Brochures on USB
Please download this packing slip and ensure that items do not arrive earlier than 31st March (event day).
No paper brochures, booklets, notebooks or catalogues will be permitted as they will make the bags too heavy.
Please inform us of the item you would like to add to the goodie bags, via the Exhibitor Form, before producing it so that we can ensure there are not two of the same items.
For any questions please check the FAQ page here or contact the ArchiPro Events team on event@archipro.co.nz or 022 400 5069.