Change your ArchiPro account details
How to change your ArchiPro account details
To change the details on your ArchiPro account, log in to your account.
Once you are logged in, click on your name at the top right of the screen.
Select Edit Profile from the dropdown menu.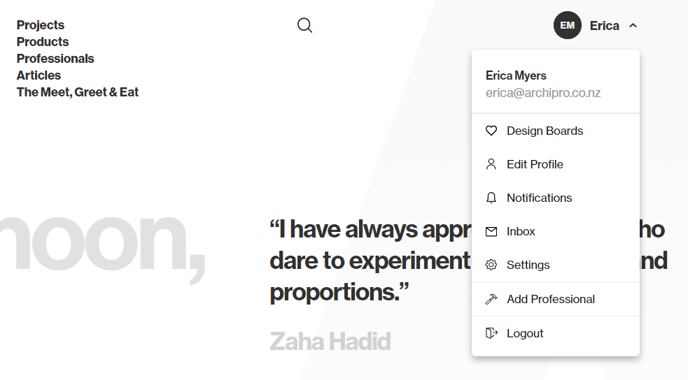 From here, you can edit your profile details such as first name, last name and phone number.
Click the gold save button once complete.