Learn how to confirm or cancel your orders before the customer is charged.
After an order is placed, you can choose to confirm or cancel the order before payment is taken from the customer.
Orders must be confirmed or cancelled within 7 days of being placed. Otherwise, Stripe will automatically cancel the payment.
Confirming an order
Within your Orders tab, you will see a list of all of your orders. As shown in the image below, the top order has not been attended to and therefore has a Pending status.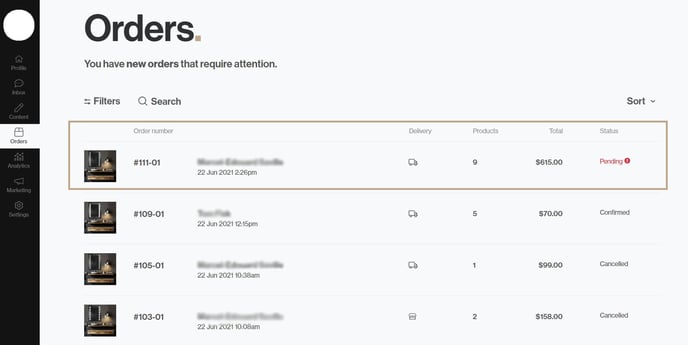 When you click through to a new order with a Pending status, you will see two options, one to Cancel and one to Confirm the order.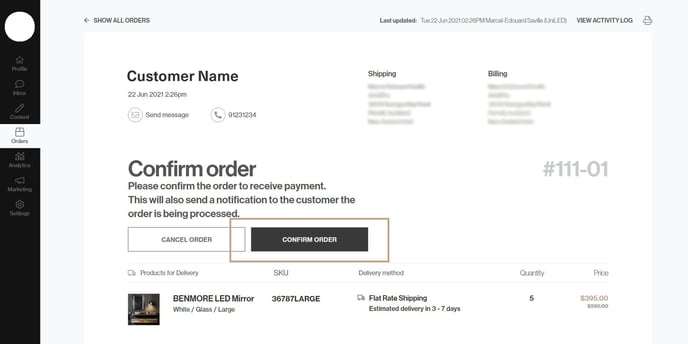 Once you click Confirm order simply follow the prompts. The items within that order will appear as shown below. If you would like to learn how to Process or Refund an order click here.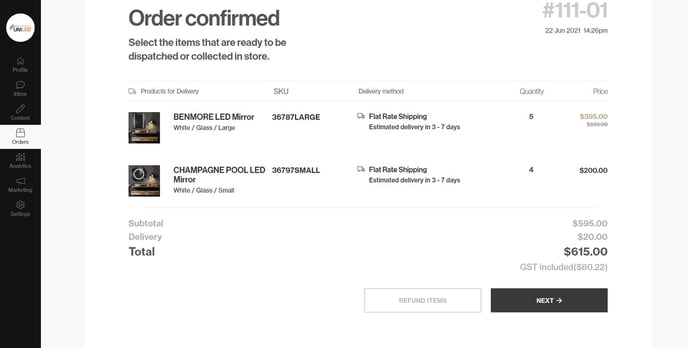 Cancelling an order
If you cannot fulfill an order, you can simply click Cancel order. This will stop any transactions taking place on the customer's credit card, and will notify them of the cancellation.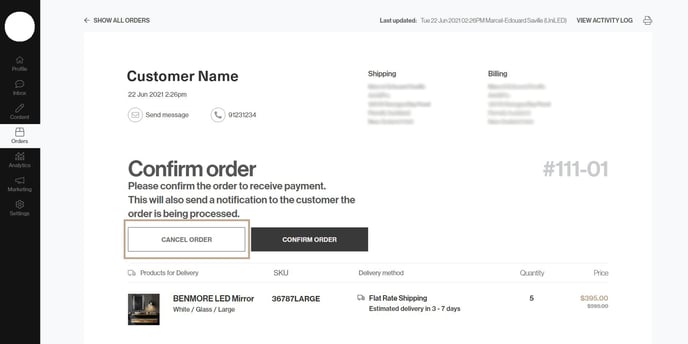 You will be presented with a prompt to notify the customer as to why their order is being cancelled. Once you have completed this section, press Yes, cancel this order to confirm.