Create an ArchiPro account
Create a free ArchiPro account
Create an ArchiPro account at https://archipro.co.nz/sign-up.
You can sign up with your email, Google, Facebook or LinkedIn account.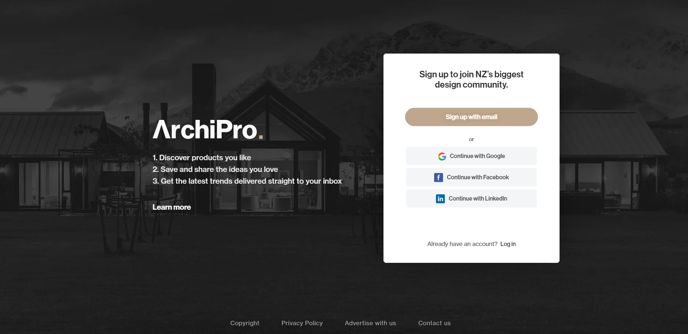 Your ArchiPro account can be linked to your company account so you can edit and access your company profile, as well as respond to company enquiries.
To link your ArchiPro account to your company profile, please contact your ArchiPro Client Manager.