How do I log into my ArchiPro account?
How to log into your ArchiPro account
If you already have an ArchiPro account, you can log in at https://archipro.co.nz/login with your email and password.
You can also choose to log in with your Google, Facebook or LinkedIn account.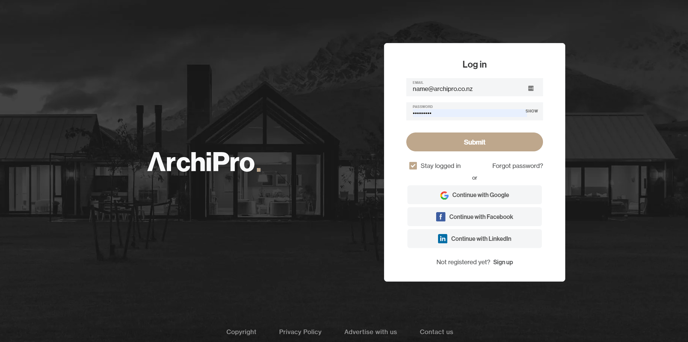 If you have forgotten your password, reset your password here.
Create an ArchiPro account if you don't have one already.