Linking with other professionals
Navigate to the Network tab of your profile and click on the grey box that says Link professional.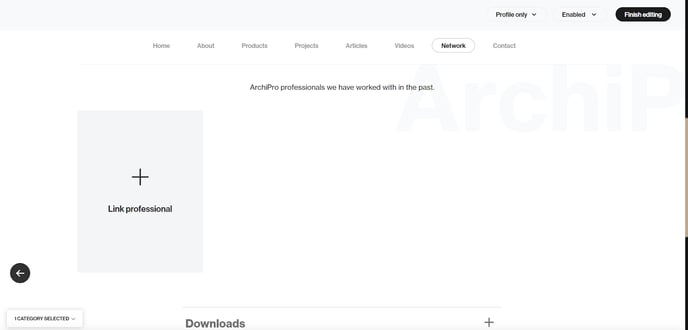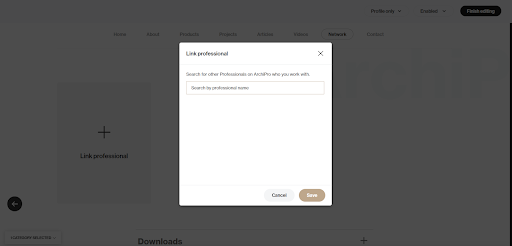 This menu will allow you to search the ArchiPro platform for professionals you may have worked with, who you want to connect with.
Go one step further and link professionals you have worked with to the projects you collaborated on, on your Projects page. See those instructions here.