Navigate to the Articles section of your profile. To add a new article, click the grey box called Create article.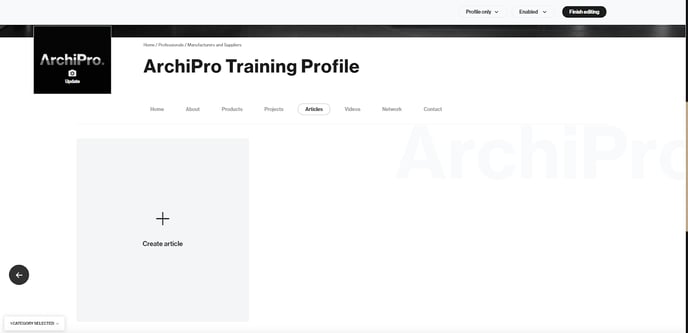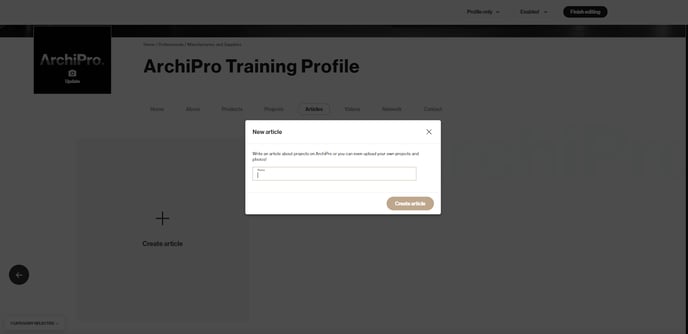 You will be prompted to name your article.

You can then click on the new article you have created to begin adding information to it; or click on an existing article you wish to edit.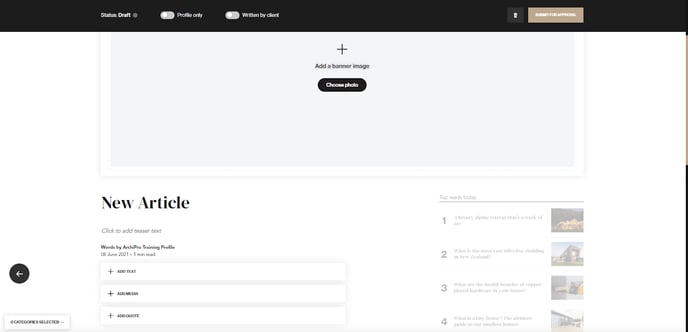 Click on the title of the article if you wish to change it.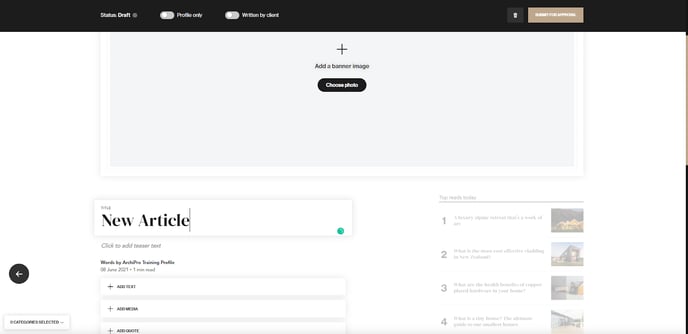 At the top of the page is where you can add a banner image to your article. You can drag in a high-resolution single image or click on the box to upload it from your computer. The banner image will also be the thumbnail of your article.
If you click on the image you have uploaded, on the right, you will find the image editing tools. The 'compass' icon lets you adjust how the image fits in the provided space, the 'magic wand' icon allows you to apply a filter from a variety of available filters, and the 'double arrow' icon allows you to replace the banner you uploaded with a new one.
By clicking the grey text stating Click to add teaser text you can add a short description to let the reader know what the article is about. A preview of this text also shows up underneath the article on the Articles tab.


By using the following buttons, you can add the content of the article. Articles work in a box-like system whereby you can create, edit, rearrange or delete.

On the bottom left of your Articles page, you can set a relevant category for the article. This is beneficial for the article's Search Engine Optimisation and user discoverability.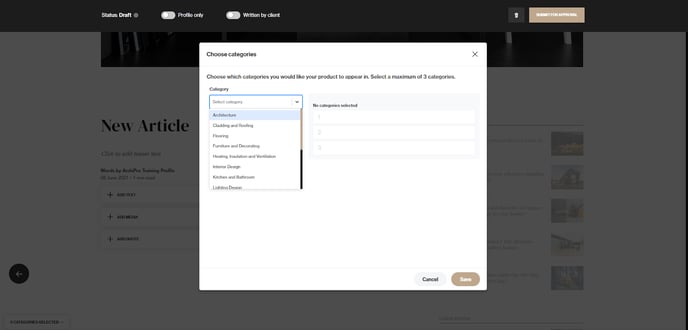 To publish your article, click the Submit for approval button on the top right of the page. Your article will go live once it has been checked by a member of the ArchiPro team.

You can adjust the fit of your selected thumbnail image from the Articles tab on your profile. Hover over the article whose thumbnail you wish to edit and click the 'compass' icon along the bottom of the article. Drag the image around to make it fit how you wish, and click the 'compass' icon again to save your changes.

When viewing the article out of 'edit' mode, you can share the article via social media or email by clicking on the relevant icon underneath the article title.